ASE and Because Learning
Association of Space Explorers and Because Learning partner to bring extraordinary learning experiences to students and educators.
Discover our partnership: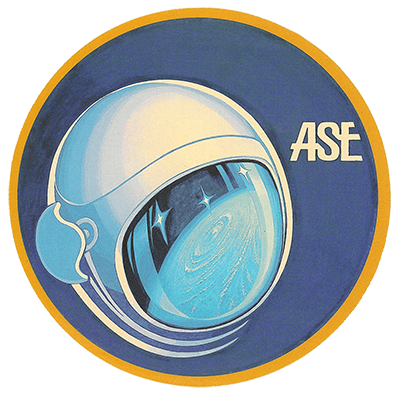 of students today will work in jobs that don't exist yet according to the World Economic Forum.
As the world becomes increasingly more technology driven, it's more important than ever to expose students to critical STEM skills.
Together, the Association of Space Explorers (ASE) and Because Learning are on a mission to provide students with experiences to inspire a commitment to learning, exploration and a better understanding of the world around them.
AstroSchool: Using Technology to Enhance Technology Education
AstroSchool teachers are hand-selected from hundreds of applications to participate in a teacher professional development program to help them become a better STEM teacher in 1 month. Teachers become more comfortable working with electronics and sensors using our lesson curriculum. Many of them have reported that they will continue using what they learned in the classroom with their students.
What Educators Say About AstroSchool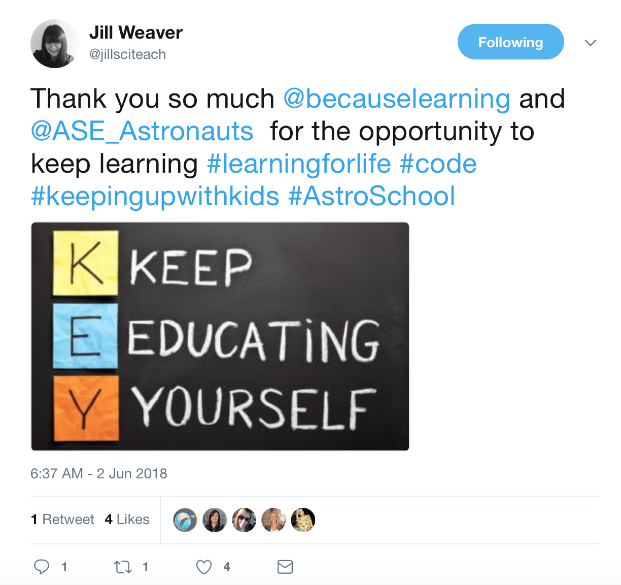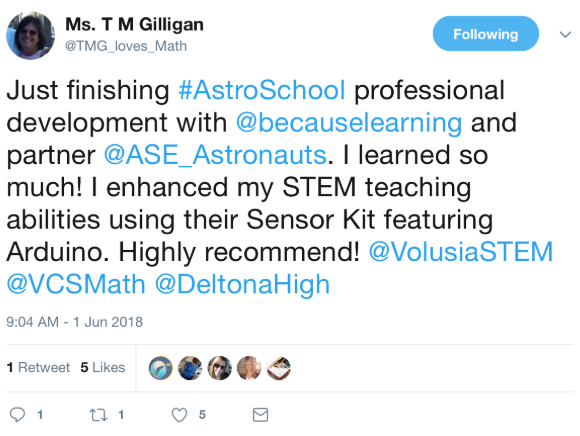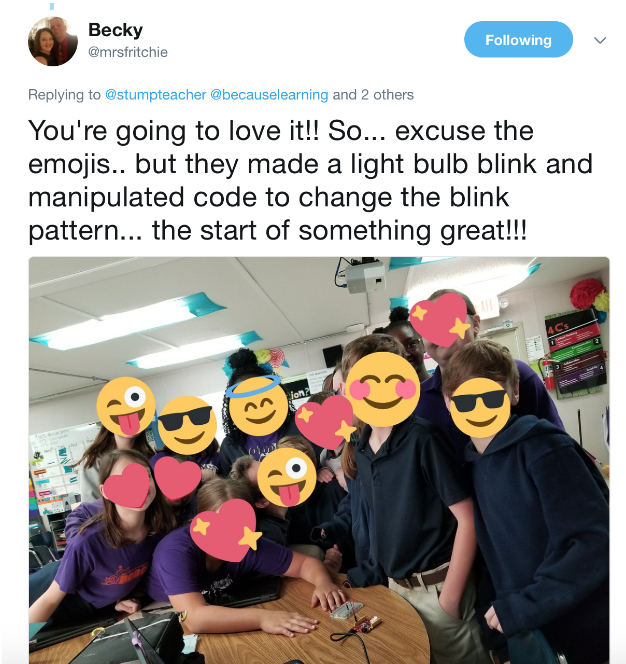 One of the best things that I have gained from these discussion boards is the amount of work that has already been done to make it easier to implement the tech in the classroom. So often new tech is bought for the classroom because one demonstration of the project looked fun, followed by the catch phrase "and so much more!". Later you realize so much more actually meant there are other projects, just nothing you like or want to use. Just like a cookbook with a delicious cover. I think the book will be great, I make the cover recipe and then the book sits on the shelf until it's donated. This site is packed with projects and if the project is not your cup of tea, it will lead to ideas that you can use in your curriculum.
-John Teuscher
Watched the webinar during lunch. Great job of explaining how the circuit board works because I missed that part yesterday. I also appreciated how you showed how to calibrate the photoresistor without having to guess. 
-Tina M. Gilligan
I really like the math tie-in and have already requested that my fave math teacher wait-list herself for the next Astroschool session.  -Jill Weaver
Thank you so much @becauselearning and @ASE_Astronauts for the opportunity to keep learning #learning for life #code #keepingupwithkids #AstroSchool
-Jill Weaver
Learn More About AstroSchool
AstroSchool participants are exposed to numerous topics that directly improve their STEM teaching through technology.