Become a Better STEM Teacher in One Month 
AstroSchool's free program shows you how to use hands-on technology tools to improve your STEM curriculum.
Applications for Spring 2020 are now closed. Click the button below to be added to our waitlist!
Be Added to the Waitlist
Brought to You By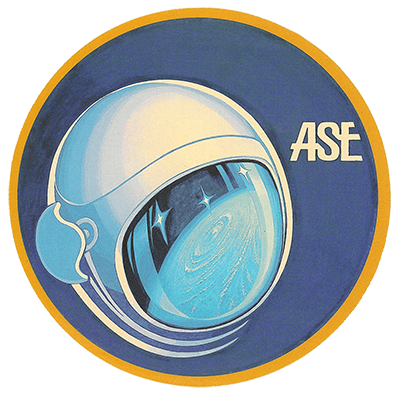 AstroSchool: Using Technology to Enhance Technology Education
Presented by Because Learning and the Association of Space Explorers (ASE), AstroSchool trains teachers to effectively bring STEM technology into their curriculums.
For one month, participating teachers receive weekly lessons exploring new ways to improve their STEM teaching skills. This includes instruction from experienced STEM teachers, interaction with other educators, and exposure to some of the latest classroom technology.
Teachers who complete AstroSchool earn a certificate demonstrating their professional development. 
How Does AstroSchool Benefit Educators?
Teachers who successfully complete AstroSchool gain the following:
A better understanding of how new STEM education technology enhances classroom instruction, as well as practical instruction on implementing this technology
Access to a virtual community of other educators to share ideas, stories, and support
A Because Learning Sensor Kit plus one year of access to the Lessons platform, including over 150+ standards-based STEM lessons designed for the classroom
A certificate of completion
Be Added to the Waitlist
What Are the Requirements for AstroSchool?
As the goal of this program is to spread awareness of new STEM teaching technologies, it's crucial participants share their experiences. This includes giving feedback on AstroSchool course materials and helping provide input for case studies.
Additionally, participants should schedule at minimum of one hour per week for four weeks to complete lessons. They are also encouraged to interact with other AstroSchool participants in an online community.
AstroSchool is free for all participants.
Can Multiple Teachers from the Same School Apply?
Yes – and in fact, it may be helpful if multiple teachers at the same school or district participate. Teachers at the same school can easily discuss what they're learning during the AstroSchool training. This could help them better implement what they're learning and improve STEM at their school.
(Of course, it is not required that multiple teachers per school apply.)
What's in the AstroSchool Curriculum?
AstroSchool participants are exposed to numerous topics that directly improve their STEM teaching through technology, including:
Introduction to Coding and Arduino: Learn how basic coding and hardware (such as Arduinos) provide limitless ways to explore STEM concepts

STEM Lesson Development: Discover ways to bring STEM concepts into any subject through new technologies

Technology Integration: Explore methods of bringing the latest technology into your curriculum to achieve learning outcomes
How to Apply 
As a recap, here's what AstroSchool participants receive:
A Because Learning Sensor Kit plus a year of access to 150+ Because Learning Lessons ($1000 retail value)
Weekly training from AstroSchool
Interaction with enthusiastic educators like you who want to improve their STEM teaching skills through technology
A certificate of completion after completing AstroSchool
AstroSchool is available at no cost to educators thanks to the support of the Association of Space Explorers. 
If you're interested in participating in AstroSchool, fill out the form below.
Here are some tips to craft a compelling application:
Tell us how you'll share your experience with peers! Our goal for AstroSchool is to spread awareness of how new technology improves STEM education. Teachers must be willing and able to share their experiences with other educators!
If other teachers at your school are applying, mention them in your application. 
Consider how many students your participation could affect. The goal of AstroSchool is to impact as many students as possible. Are you involved with any activities outside your classroom, such as clubs or boards, that give you influence over a greater number of students?
Good luck!
Be Added to the Waitlist