Because Inside Every Child is a Scientist
Help your child learn how to think like a scientist, build like an engineer, and solve problems like a mathematician.
Get a headstart in coding, science, math and other 21st century skills with new lessons every month!
Because Your Child's Ready to
Explore Lifelong Skills
As parents, we want our kids to have a great foundation of learning that extends beyond the classroom. We know critical skills like coding, engineering, and problem solving are more important than ever to prepare for the future. Because Learning's activities are the perfect way to develop these skills.
Because Kits + Online Lessons + Fun = Learning
Check out some of our most popular lessons.
Because of "I Built This!" Moments
"I love the easy-to-use, interactive labs! Our high-altitude balloon experiment showed my class how to investigate changes in temperature vs. altitude from 90,000 feet over Colorado Springs, Colorado. I've never seen my students so engaged!"
Each Because Learning subscription includes a free high-end sensor kit!
Start experimenting and learning immediately with:
An Arduino to power real-time data collection
"Space Board" sensors (Luminosity Sensor, Temperature Sensor, Accelerometer, Gyroscope, Magnetometer, Ultra Violet Light Sensor, Infrared Thermopile, RGB sensor)
Breadboard
2 photoresistors
LEDs, resistors, jumper wires, push buttons, slide switches, and more
No soldering required so you can begin experimenting right away!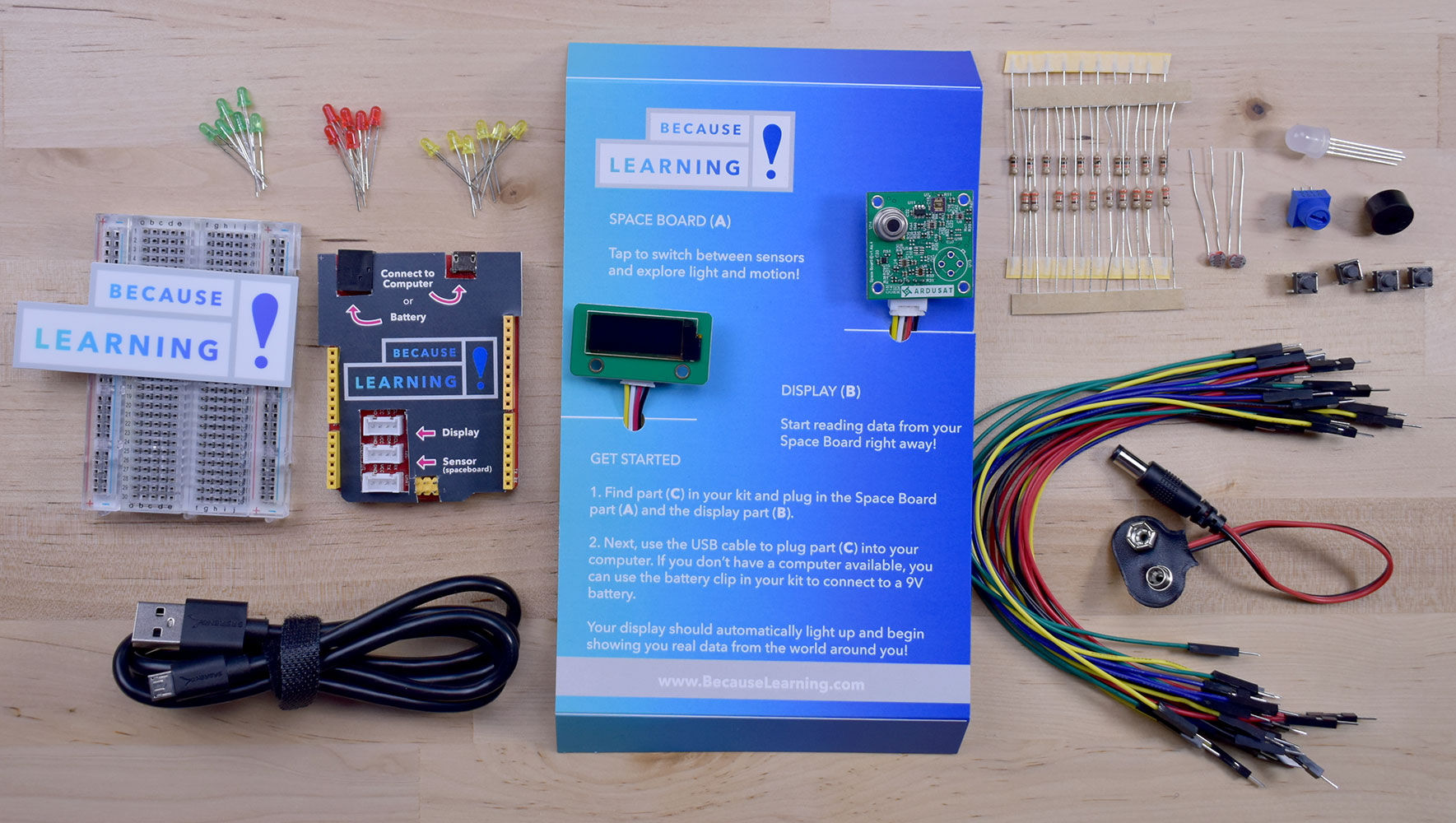 Because We're Parents, Too

Crafted by our Learning Experts, Because Learning's courses help your child connect after-school fun with what they learn in class! Our sensor kits and lessons are used in 30 countries and hundreds of classrooms around the world.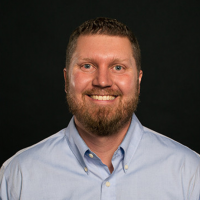 Ben Neiswender
Director of Learning
Lindsey Henderson
Learning Content Manager
Check Out Some of Our Favorite Lessons

Can you use the basic concepts of a circuit to make a game that tests and refines your reflexes?

Can you design and engineer a structure that can withstand the force of a simulated earthquake?

Can you design or create a cushion that will dampen the impact of an egg when dropped from a specific height?

Does quantity of magnets and distance from the magnetometer sensor affect the strength of the magnetic field?
Because It's What You Wish You'd Had as a Kid
Begin exploring our lessons now to see what your child has in store! 

Join Because Learning today and get instant access to dozens of educational learning experiences.

Want something else? Visit our store to view all of our products.
Choose an Option
$21/mo
Paid Monthly
Includes free Sensor Kit! (U.S. customers only)
Access all our lessons, experiments, and courses.
Access to teacher guides and student worksheets.
Online support.
Paid monthly.
$18/mo
Paid Quarterly – Save 15%!
Includes free Sensor Kit! (U.S. customers only)
Access all our lessons, experiments, and courses.
Access to teacher guides and student worksheets.
Online support.
Paid quarterly – save 15%