We Make it Easy to Learn Something That's Not Simple
Give your kid a competitive edge they can use in school and throughout life
What Parents & Teachers Say
"I'd tried to introduce my daughter to coding through DIY kits before. $150 and hours later, we still didn't have even a blinking light. With Because Learning, we had a successful coding lesson up and running in minutes."
– Ben, South Jordan, UT
"It's difficult to find material that scaffolds from where my child is to where my child will be. Because Learning is something I know will grow with my child, every month."
– Duane, Salt Lake City, UT
"The big eye-opener for me is how kids just gravitate to these kits. Reading about science and technology and computer science isn't going to get our kids where they need to be in our tech economy. … Implementing fun and engaging hands-on learning is the key."
– Kevin Reeve, co-founder of Logan's Cache Makers, a STEM learning club for middle and high school students.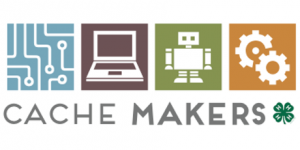 "We feel like the kits are helping us in laying the groundwork for that shift when it (new state STEAM standards) happens. Our favorite part about the partnership is everything they do is very exploratory in nature and there are a lot of touch points to connect to math and science."
– Jeff Baugus
Science and Math Coordinator, Santa Rosa County Public Schools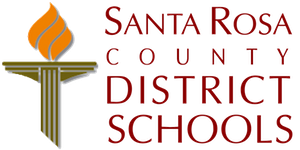 "We really appreciate working with Because Learning because of their responsiveness to our questions, concerns, and ideas. They are proactive in improving and innovating their products and services, which has been a great benefit to us and our students. The materials are engaging and empowering to work with, and can be used in many contexts and applications."
– John Howarth and Tim Hurt
Curriculum Developers with SEPUP at UC Berkeley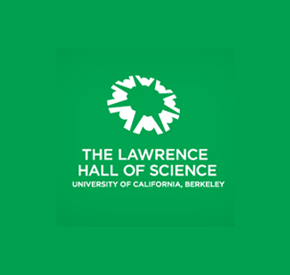 Want a Sample of Our Lessons? 
Enter your email and we'll send you 3 free lessons your child can try today!
5 New Learning Experiences Every Month
Our Learning Experts create lessons to help your child learn problem solving and other critical skills, month by month.
Here's how it works: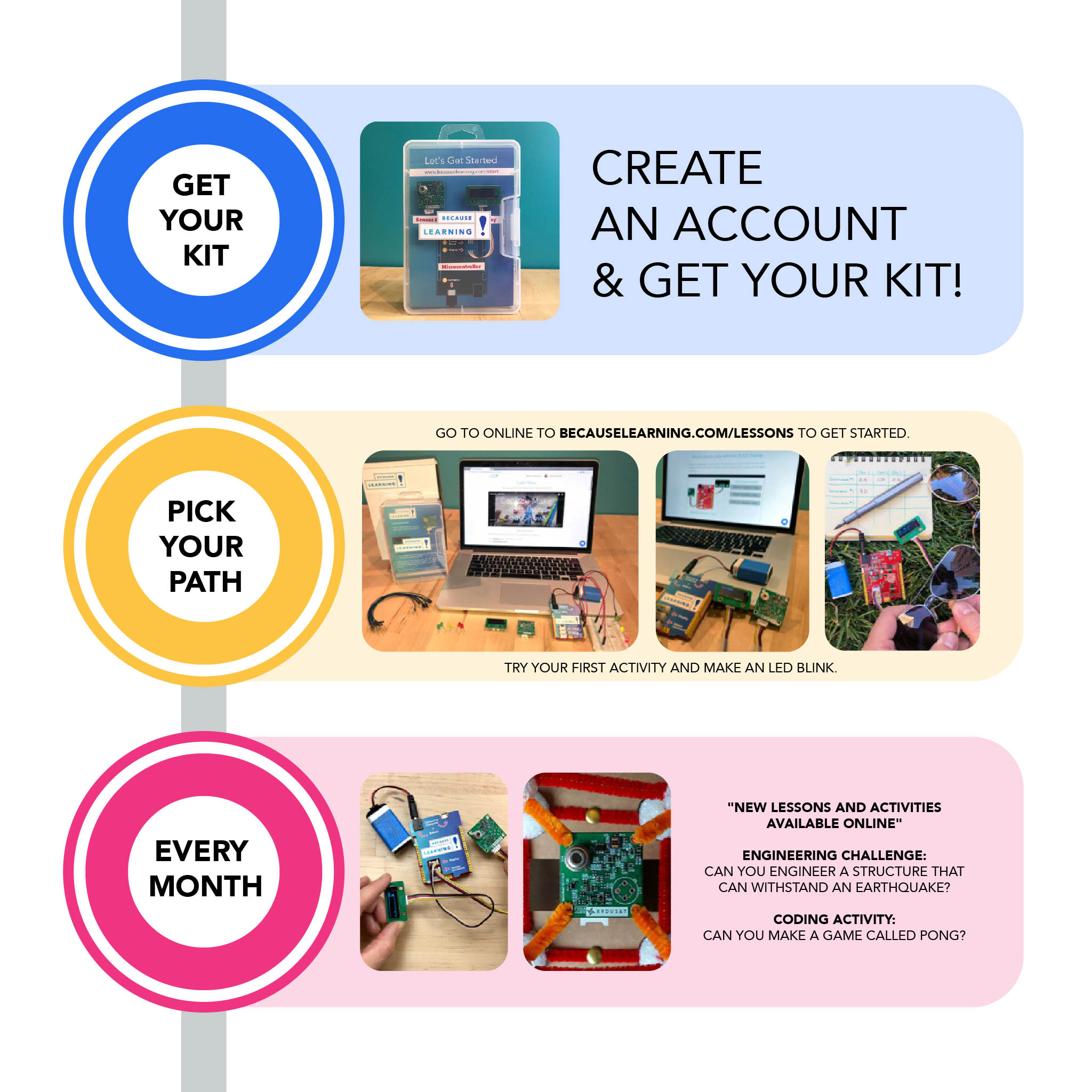 As Seen In…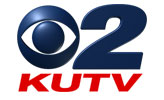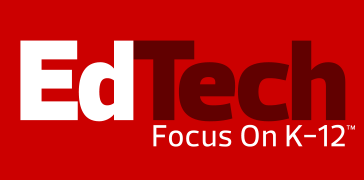 Special Bonus! Get Our Sensor Kit Free With Your Subscription
Our Sensor Kit comes with 8 high-tech sensors so your child can measure & analyze data – just like a real scientist, engineer, or mathematician. Since it's based on the Arduino platform, our Sensor Kit is one STEM kit that actually grows with your child! 
This is a 100% free bonus just for subscribing. Check out the video below to see how the kit works:
65% of Students Will Work in Jobs That Don't Exist Yet.
But Only 40% of Schools Teach Computer Science and Coding.
Because Learning closes this gap. Our lessons – designed by experienced educators – help children learn the most important skills they'll need throughout life. This includes:
Critical Thinking

Complex Problem Solving

Creativity

Cognitive Flexibility

Data-Driven Decision-Making

Intellectual Curiosity
New Learning Experiences for Your Child, Every Month
Every month, we'll send your child new learning experiences powered by our advanced Sensor Kit. Your child chooses what they want to learn, then follows carefully designed lessons. Each month, your child will receive 5 new lessons to continue learning.
Join now, and we'll send your child a free Sensor Kit worth $150!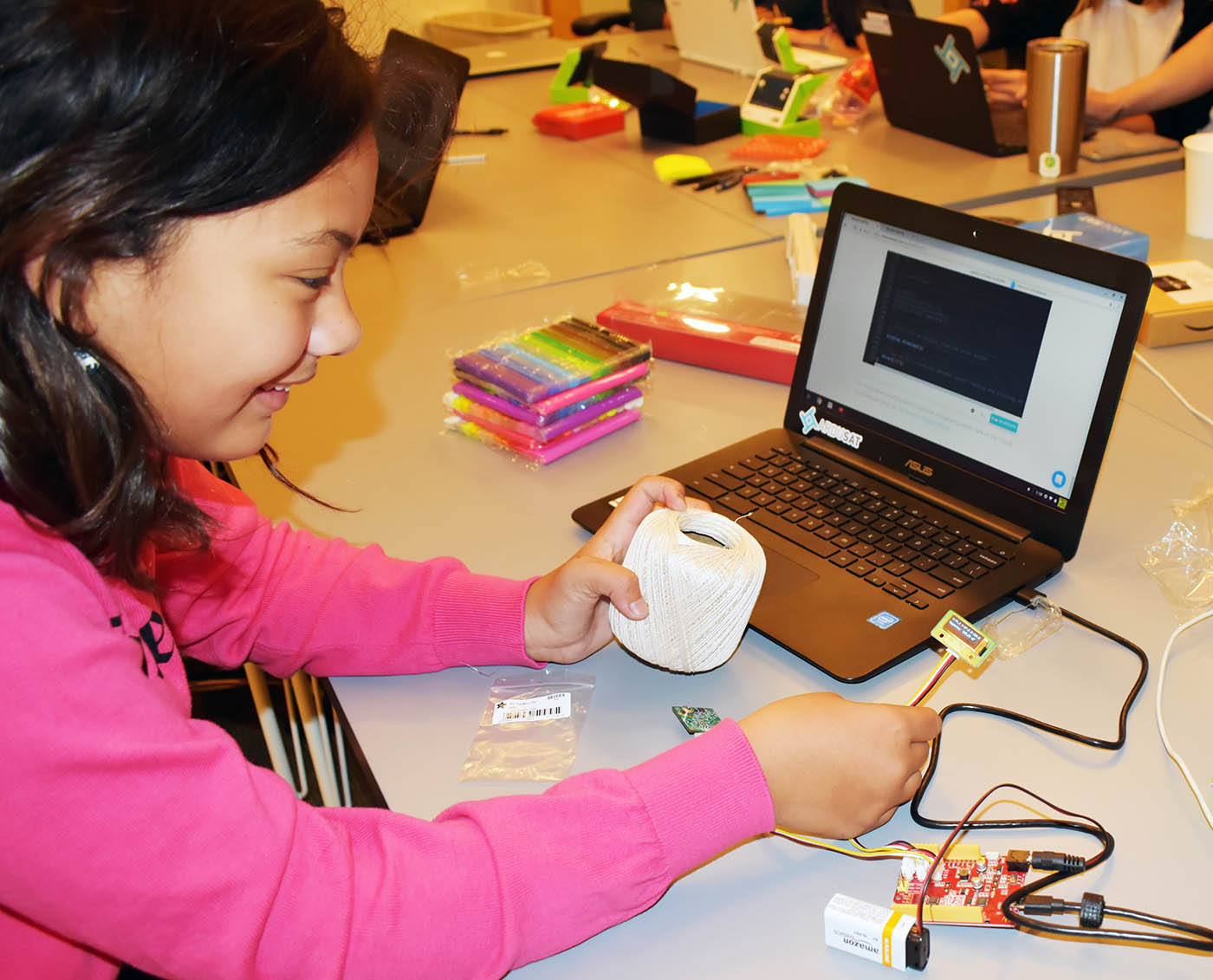 Check Out These Lesson Samples
"Because Learning is What I Wish I'd Had as a Kid."
Our mission is to provide learning experiences so the next generation can solve tomorrow's problems. Join us and give your child a head start advantage developing these critical skills through real-world exploration!
$18/mo
Billed Quarterly – Save 15%!
5 New Lessons, worksheets, and more every month!
Includes free Sensor Kit! (U.S. customers only)
Over 100 lessons, experiments, and courses in the archive
Access to teacher guides and student worksheets.
Online support.
Free shipping on all subscriptions!