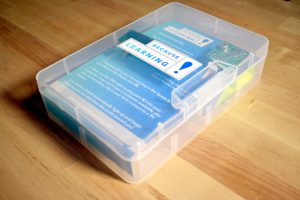 Limited Time Only!
Get first month free on quarterly subscription.
Sign up for a three month subscription starting at only $18 /month. Only available until October 9th 2017. Use link below to access the discount. 
Subscription Includes
New lessons every month and so much more!
Includes free sensor kit with microcontroller (Arduino-compatible), digital display, Spaceboard sensor, and other accouterment for a wide range of activities.