As parents and educators, we know it's important students learn key STEM skills. This infographic shows how Because Learning is helping to prepare the next generation of learners for the future.
Click the image to view the full infographic.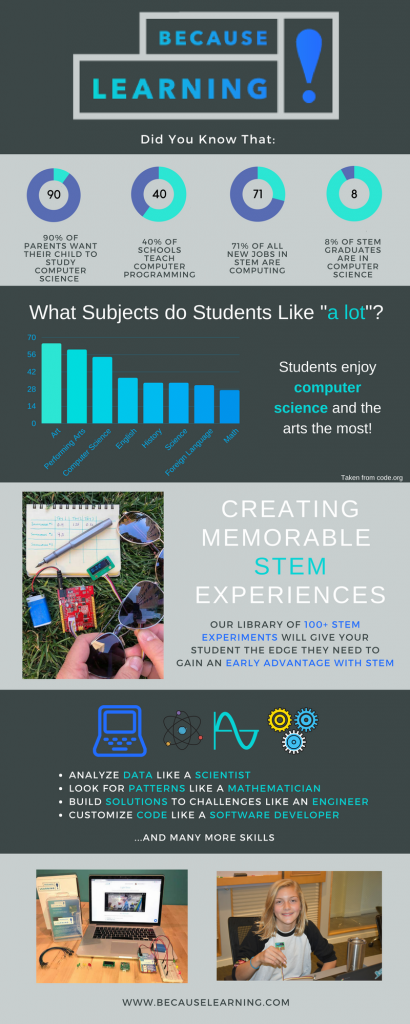 Want to give your child or class the skills they need for the future? Check out our subscription plans and choose the one that's right for you.