Want to see real-world STEM inspiration in action? Then you'll want to check out what students in Utah did with aerial drones and Because Learning Sensor Kits.
On February 24, middle school and high school students used our Sensor Kits to power aerial drones at the Utah ROAVcopter State Tournament.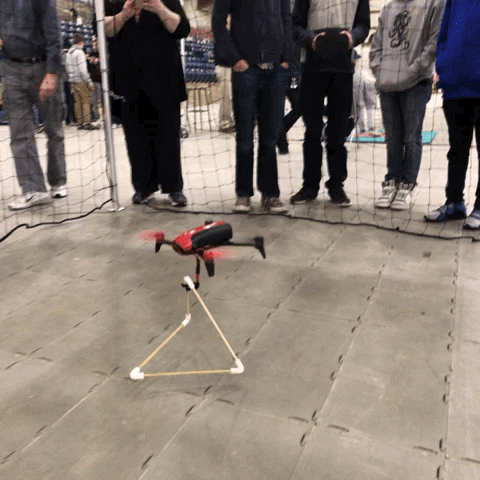 Sponsored by Utah State University, the ROAVcopter requires students to do the following;
Pilot a drone

Program the drone to follow a specific flight path

Use the drone to collect data during flight

Analyze collected data
Did we mention they're flying drones?
Yeah, it's a fun event. But it's also tremendously educational. As students become more comfortable with technology than ever before, it's inspiring to see how young learners are bringing STEM to life right in front of them.
Why Students (And Teachers) Loved The ROAVcopters Competition
This competition has the hallmarks of a great STEM lesson.
First, students are presented with problem parameters.

Next, they're trained to think creatively about how they'll engineer their solution using available technology.

They'll also use math to analyze the data they've collected, drawing scientific conclusions from their data.
Here's how the challenge broke down by grade level.
Middle School Challenges
The middle school competition featured challenges meant to give students experience using computational thinking. It also required problem solving as they had to plan a path for their drones. Through manual flight, autonomous flight, and computational thinking challenges, students put STEM into practice while having a lot of fun.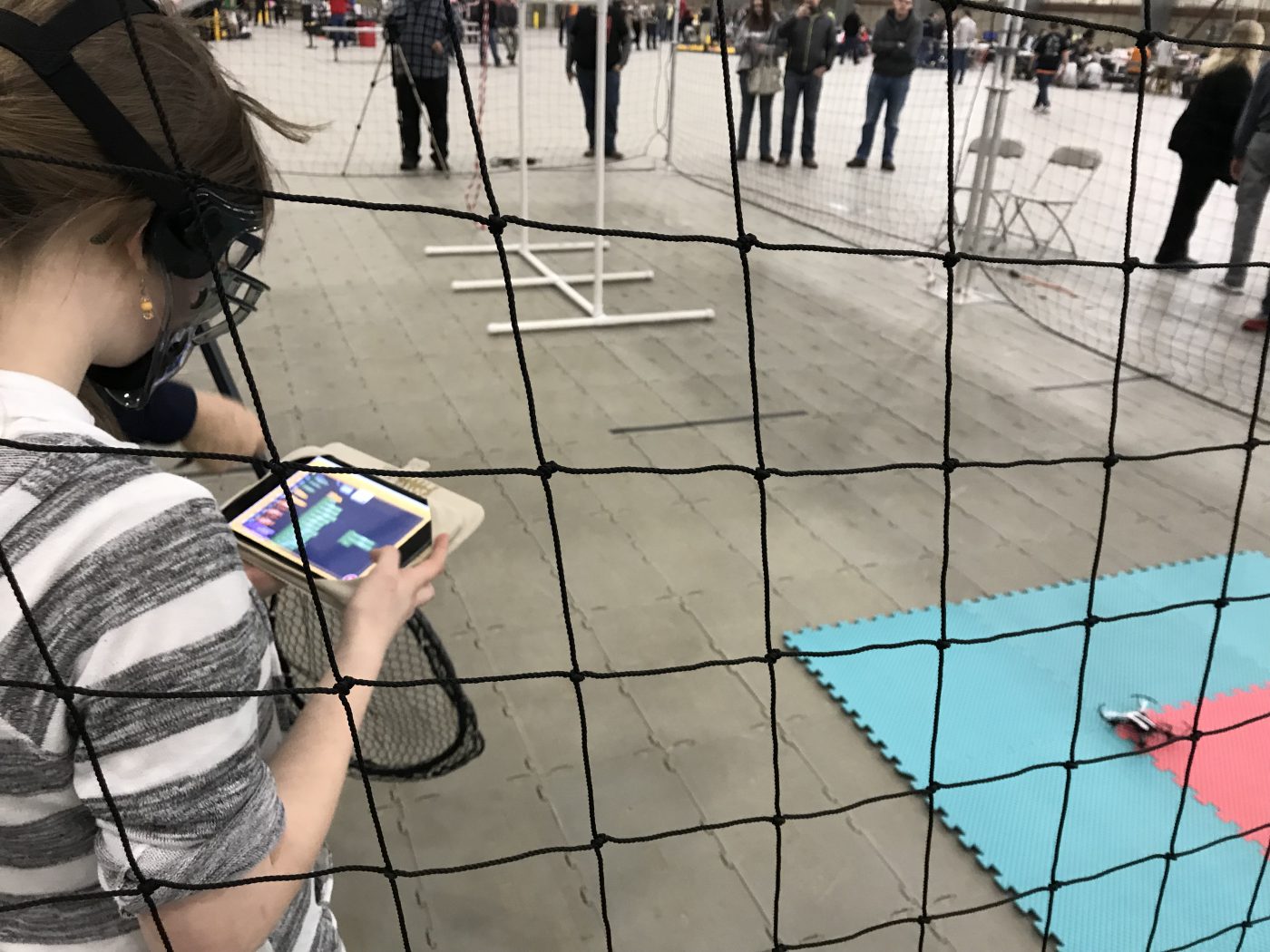 Manual Flight

leverages the Mambo's FPV capability to maneuver around an obstacle course. Students will fly their Mambo drone using First Person View through various obstacles as quickly as they can.

Autonomous Flight

leverages the Mambo's ability to be programmed. Teams will be required to program their quadcopter through the same course used for the manual flight.

Computational Thinking

leverages the payload capacity of the Mambo to carry a sensor package which sends specific information back to a computer. Students are required to design a mounting system for the ROAVcopter Sensor Kit.
High School Challenges
As expected, the high school competition allowed students to apply more advanced concepts. This meant not just flying their drones and using computational thinking to calculate capacity, but actually gathering and analyzing data.
Here are the challenges high school students faced:
Relay Race Challenge
The Relay Race challenges students to design a mechanism to secure a baton, and their flying skills with moving the baton around the field. Students are to move batons as outlined in the Relay Race Section as many times as possible in one minute.
(Via USU)
Remote Sensing Challenge
The Remote Sensing Challenge leverages the payload capacity of the Bebop to carry a sensor package which sends specific information back to a computer. Students are required to design a mounting system for the ROAVcopter Sensor Kit. Teams are then to pilot their drone through obstacles to designated field elements and report pertinent data. Teams will have one minute to report back data for as many field elements as possible.
Students will be using the ROAVcopter Sensor Kit to gather data from various field elements. Field elements may be light emitting or heat creating elements. For light emitting elements, teams will have to use the red, green, blue, (RGB) luminosity sensor data to indicate what color the element is emitting. For the heat emitting element, teams will have to use the IR sensor to indicate if the heat emitting element is at or above ambient temperature.
Was the ROAVcopter State Tournament a Success?
You tell us: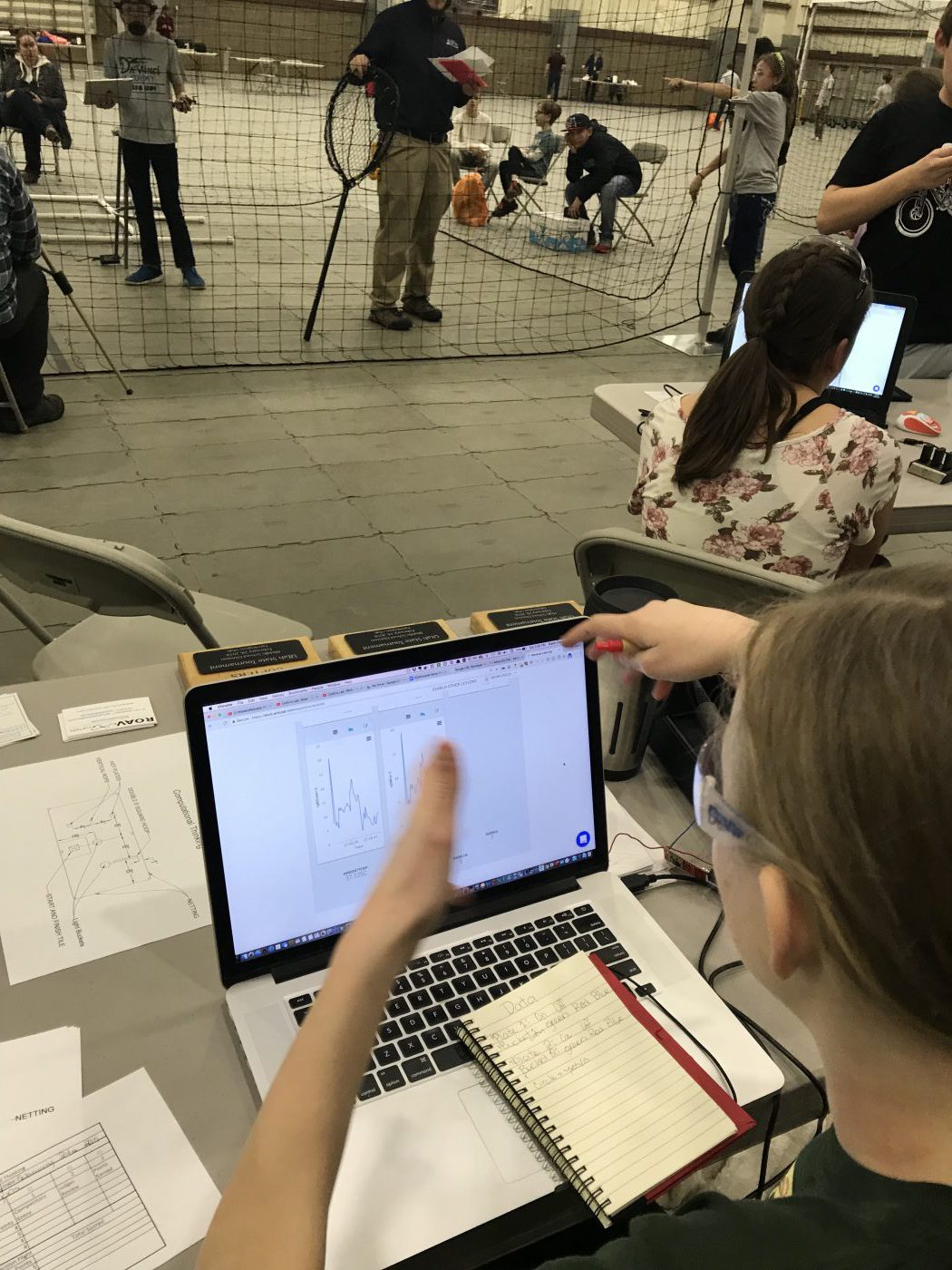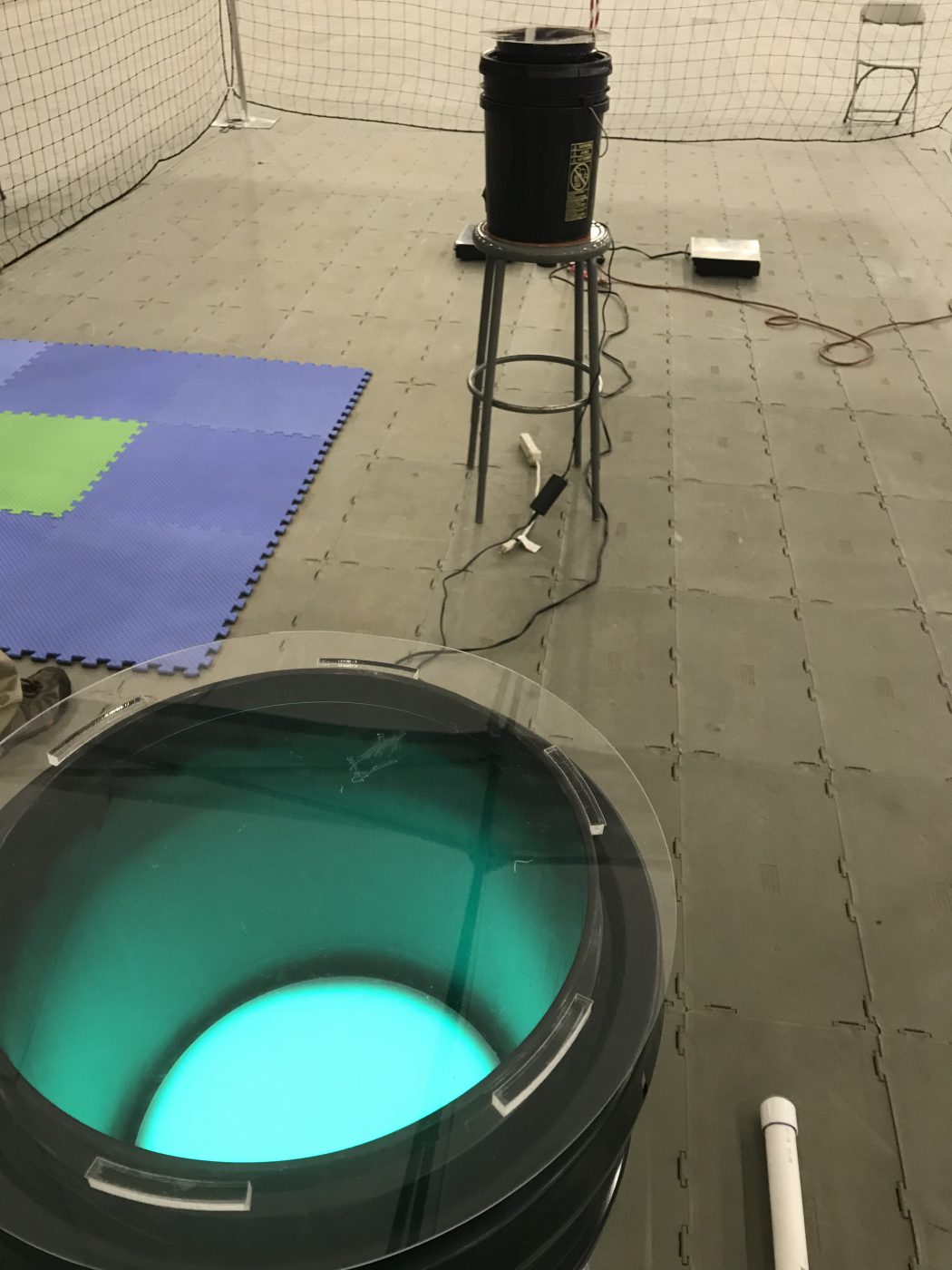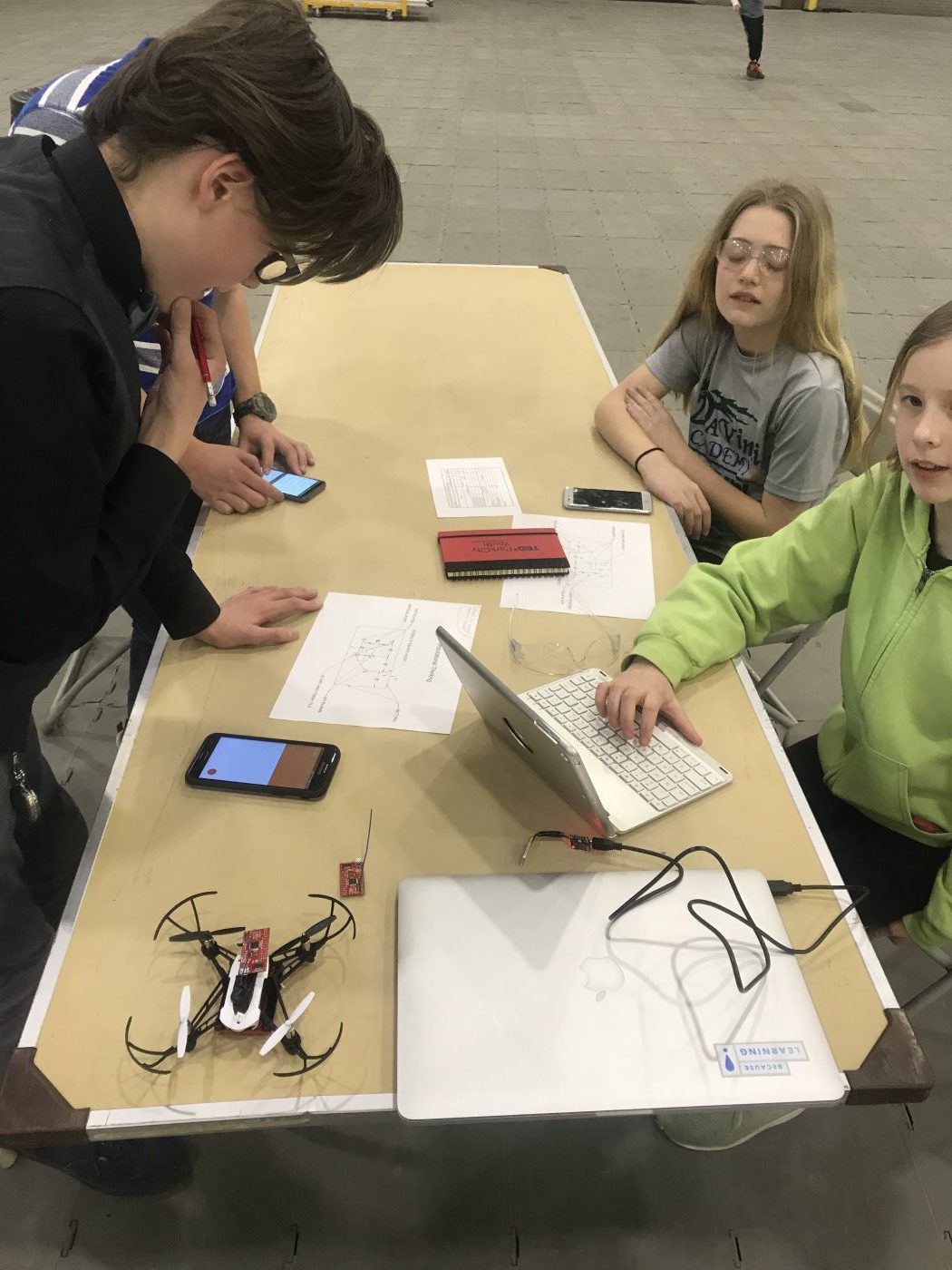 Students loved the chance to act like real scientists, engineers, and mathematicians. The experiences they had helped transfer knowledge from the theoretical world to the real world.
In another way, we think this event showed just how accessible truly excellent STEM education experiences have become. 10 years ago, an event like this would have been prohibitively expensive.
But now, affordable tools like the Because Learning Sensor Kit bring real-world STEM experiences to students anywhere.
(Since the Classroom Launch Pack includes 15 Sensor Kits, it's easy to offer these experiences to large groups of students.)
Want to Run Your Own Similar Event?
The simple yet effective format of the ROAVcopter tournament provides a great example for educators wanting to engage students.
But not every STEM event needs to be as complex as a ROAVcopters competition. You can use any one of the 150+ lessons on our platform – or even several lessons combined  – to have a STEM day for your students.
For example, you could:
Host an experiment marathon where students compete to complete a series of Lessons (for example, have a "light beam science" day or a physics experiment day)

See which students can collect the most accurate data for a specific task

Hold a collaborative learning activity where students think out-of-the-box to solve their own STEM challenge
Contact one of our Learning Experts to chat about bringing this to your school.
Special thanks
Thanks to Utah State University for organizing this excellent STEM learning event and showing what our sensors can do! We're looking forward to the next event.
Bring Amazing STEM Experiments to Your Students
Our Learning Team is ready to help you bring 150+ STEM Lessons to ignite your students' imaginations. Reach out today to schedule a free chat.