Want an alternative to rewatching that same district-approved Halloween movie yet again? And want to meet several Next Gen Science Standards and Common Core standards while having science fun?
With over 150 STEM activities in our Lessons portal, Because Learning has plenty of options to bring spooky fun to your classroom. Even better, these lessons are designed by our learning team to help you meet required standards. If you have a Classroom Pack, these lessons also require minimal preparation.
Here are out top 7 Halloweeny lessons you can bring to your class this week!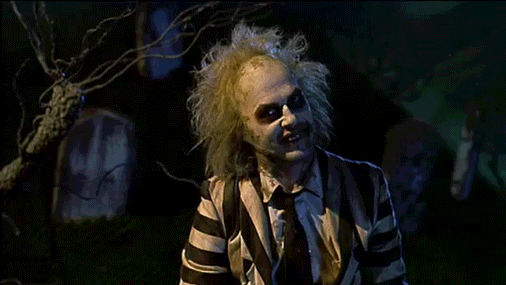 Zombies are trying to infiltrate the classroom! Fortunately, this lessons shows your students how to build a temperature sensor that detects whether someone is a "zombie" or not! Here are the learning standards you'll cover:
NGSS Elementary School
NGSS Middle School
To take it a step further, check out our Advanced Zombie Detector!
The blob is coming! In this activity, your students will create a non-Newtonian fluid that changes velocity based on pressure. Standards include:
NGSS Elementary School
We've covered this one before, but we love it so much it's worth bringing up again! Here are the learning standards this covers:
NGSS Middle School
NGSS High School
From out the the flames crawls these creepy, slinky snakes. It's an awesome way to teach chemical bonds (but watch out for anyone with ophidiophobia!) Here's what standards these ash snakes cover:
NGSS Elementary School
NGSS Middle School
Common Core (Math)
If it starts to get a little to scary, you can always do this nightlight lesson that shows how to make an LED light that automatically turns on when it gets too dark.
This lesson walks students through defining the problem, identifying constraints and criteria, generating ideas, engineering solutions and then analyzing what worked. It's a fun way to bring back the light after too many spine-tingling thrills!
NGSS Middle School
NGSS High School
The mad scientists in your classroom can build their very own creations… which will immediately go out of control! With a few spare parts, this simple bot shows how motors and electricity work.
NGSS Elementary School
Finally, bring some magic to your All Hallows Eve with an LED wand. Create a simple circuit and show how electricity travels from one location to another. Then bring it all together with a little magic!
NGSS Elementary School
Need Help? Use the Lesson Guide!
Remember, every lesson includes a teacher's guide to help you plan your activities, guide your students through their learning experiences, and track which standards you're covering.
If you want to chat about bringing Because Learning to your school with our special Classroom Launch Kits, contact us! We're happy to help excite your students while making your classroom instruction even more effective.